Trading Online Voucher Scheme
up to €2,500 grant available for Web Design in Ireland
Grow your business with help from this Government grant scheme, designed to assist small businesses. It offers financial assistance of up to €2,500 along with training and advice to help your business trade online.  Participating in this scheme can make the process of trading online much easier for you.
What is a Trading Online Voucher?
The Trading Online Voucher is a scheme which will pay up to 90% of your web design development costs up to a maximum value of €2500 setup and given by the LEO (Local Enterprise Office). You must match the other 10% and any costs over and above the total of €5000.
What are the eligibility criteria?
The vouchers are targeted at businesses with the following profile:
Limited or no e-commerce presence;
10 or less employees;
Turnover less than €2m;
Applicant business must be trading for at least 6 months;
Business must be located in the area covered by the LEO to whom they make their application i.e. LEOs cannot accept applications from businesses located outside their jurisdiction.
Previous voucher recipients may apply for a second voucher
 *applicant business must provide clear proof of trading for a minimum of 6 months.
What else do I need to know about vouchers?
Voucher approval must be gained prior to incurring any expense;
Applicants are required to complete a mandatory online information session prior to submitting the application.
Claims can be made in either one or two instalments, and only made in respect of actual work completed (i.e. in respect of the components of the project works completed at the time the claim is being made). Expenditure on the various project components can only be claimed once.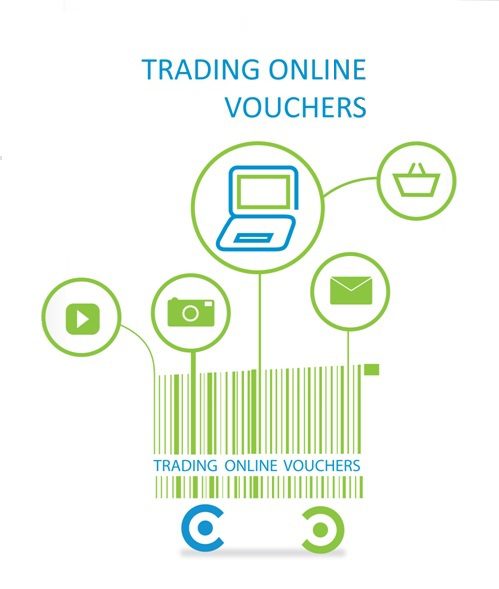 We can help you apply for the grant and create a website for you to get your business online.
EMAIL US
athlone@printing.com
Address
Old Baptist Church,
St Marys Square,
Athlone, Co. Westmeath    N37 TH58
Tel (090) 6477054
Email: athlone@printing.com
Opening Hours
Monday to Friday:
8.00am – 6.00pm
Saturday:
10.00am – 5.00pm
(Closed 1.30pm – 2.00pm)