Digital Marketing Overview
In simple terms, digital marketing refers to any type of marketing which is delivered through a digital channel. This could be search engines such a Google, your websites, social media, direct emails, digital radio adverts, content marketing, YouTube videos and much more. In the modern world, we use digital solutions to find out about products and services, local solutions and more than ever connect with our favourite brands online. There are lots of numbers and statistics we could throw your way right now…  but let's keep things simple… lots of your customers, and potential customers, are looking online right now for businesses like yours.
With so many options it is easy to feel lost. Which social media platform is best for your business or should I use all of them?  Should I be creating content or my website, and if so, about what?  What part of my marketing budget should be spent on digital marketing compared to traditional forms of offline marketing? … Ahhhhh where do I start?
We get it. We understand it can be confusing. Digital marketing is an ever-changing, complex world. But it is really important, highly targeted and can be very rewarding if done correctly. Why not book in for a FREE digital marketing consultation and let us help you navigate the digital marketing world.
Free Digital Marketing & PPC Consultation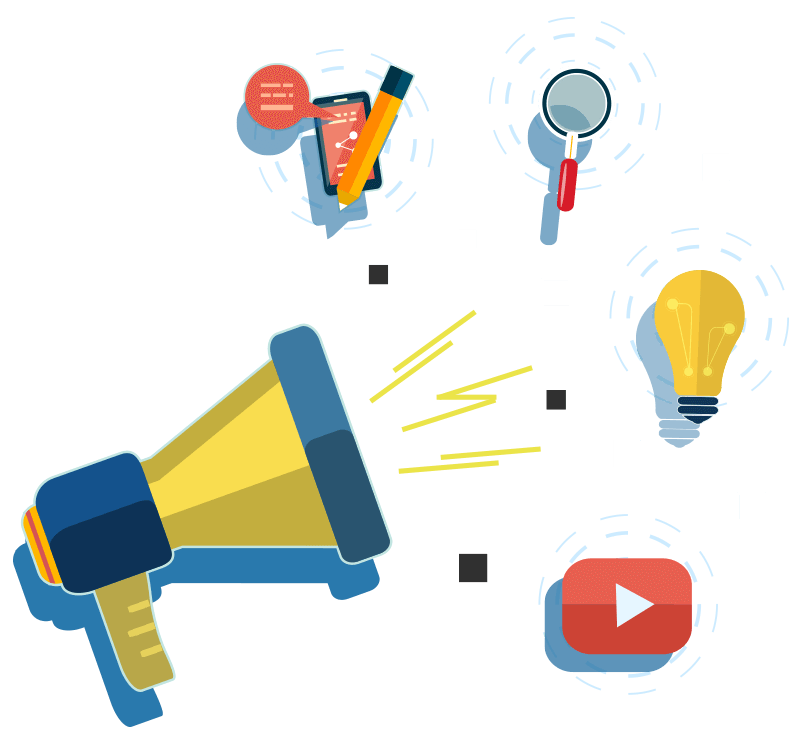 What is Pay-per-click advertising?
Pay-per-click, (PPC) advertising is a form of internet marketing in which advertisers pay a fee each time one of their ads are clicked on. Essentially, it's a way of buying visits to your website, rather than attempting to 'earn' those visits organically through Search Engine Optimisation. Search engine advertising is probably the most popular forms of PPC. When someone searches for a keyword, which you are bidding on, your advert might be shown and the user might click through onto your website.
Google Ads, formerly known as Google Adwords, operates on a pay-per-click model, in which users bid on keywords and pay for each click on their advertisements. Every time a search is initiated, Google digs into its pool of advertisers and chooses a set of winners to appear in the valuable ad space on their results pages. The 'winners' are chosen based on a combination of factors, including the quality and relevance of their advert, as well as the size of their bids. PPC is a fantastic way to quickly generate traffic to your website but there are some things to consider.
Highly Customisable & Targeted
One of the best features of pay-per-click advertising is that they are incredibly focused. You can be really specific as to who and how you are targeting. Pay-per-click advertising is also incredibly customisable. You can control when and where your adverts are shown, the audience demographic you prefer, the device type and your daily / weekly budgets.
To Bid Or Not To Bid
Pay-per-click advertising is predominantly a bidding system. Therefore if your business operates in a highly competitive market, the cost of a 'winning' bids is likely to be high. Equally, PPC costs typically increase 20% year on year for the same results due to increased competition.
You Might Be Missing Your Targets
Studies have shown that many search engine users ignore paid adverts when looking at search results. It is therefore recommended that unless you also utilise other forms of marketing then you might miss out on many potential users. Sadly, pay-per-click advertising has very little, to no, long-term benefits to your website's organic ranking.
No Guarantees
Each time a user clicks on one of your adverts it costs you money. While they will be brought to your website they might decide to leave your site without doing anything meaningful. There are no guaranteed sales with PPC.
HOW DOES A PAY-PER-CLICK PROJECTS WORK?
Free Consultation
The starting point is to book in for a free digital marketing consultation. We'll clearly outline the options available to you, discuss the strengths and weaknesses of each and give you some great free advice.
LET'S MAKE A PLAN
Once we understand your marketing goals we can create a bespoke plan focused on achieving them. We're here to help. To give you any direction needed and help create a clear, achievable plan within your budget.
Project Proposal
There may be elements you want our experts to do. Before they start we'll document our recommendation in a clear and detailed proposal. It will explain what's included and how we'll help drive your marketing.
Ongoing Support
All of our digital marketing packages come with regular reporting. These are designed to show you what we've been focused on and the impact it's had. Never forget we're always here to help, with advice, coffee & nice biscuits.
Keeping it Simple with PPC Packages
We offer a number of diffferent PPC packages which are designed to suit most businesses. These range from starter packages for those just dipping their toe into the PPC pond to enterprise packages designed for those that have real online or e-commerce ambitions.
Each package includes an allocation of time for keyword research to plan out your adword strategy. The creation of the PPC campaigns, ad groups, keywords and adverts. Finally we'll set up the campaign parameters such as budget, platform preferences and demographic targets.
LOOKING FOR SOMETHING BESPOKE?  No problem. Let's meet for a coffee or online chat so we can understand exactly what you are looking to achieve. We can then design a PPC campaign to suit or even discuss a blended campaign focused on PPC, SEO & any other form of digital marketing which will help you achive your goals. The first step is just to have a chat with one of our experts and let's see where we go from there.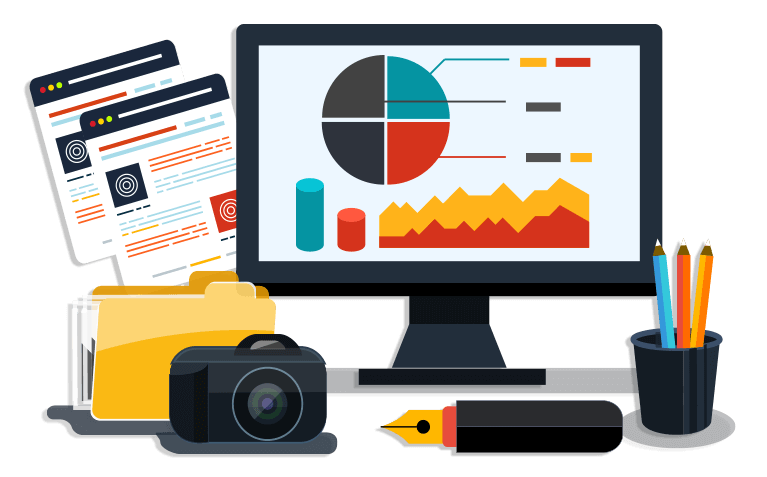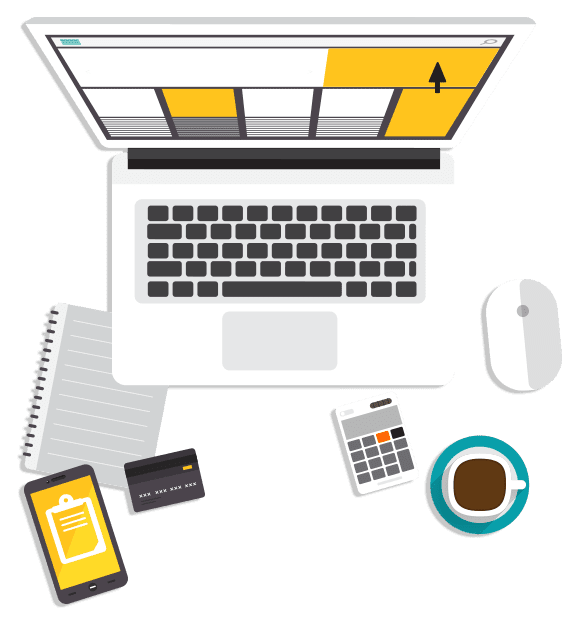 Understanding Pay-Per-Click Costs
When it comes to pay-per-click advertising there are normally three types of costs. This section should explains what they are. If you need any more information please do not hesitate to contact us.
CAMPAIGN SET UP: When you start Google PPC advertising the first step is to build the campaign. This includes keyword research to help plan your adword strategy, creating your ad groups, keywords and adverts. You also need to set up your advertising parameters such as budget, platform and targets. This work is always front-loaded but once done the hard work is complete. Set-up costs depend on the number of campaigns you run, their complexity, and start from €395 ex vat.
COST PER CLICK: The next cost is usage costs paid directly to Google. You pay a fee every time someone clicks on your advert and is brought to a page on your website. You can set how much you want to bid per ad group plus set monthly and daily spend budgets. There is no real daily or monthly minimum but the number of times your adverts are shown is relevant to how much you want to spend. The cost per click is paid directly to Google through a linked credit or debit card. You have the ability to increase or decrease your budget and pause campaigns as required.
MANAGEMENT & REPORTING: Once your campaign is live there are two options when it comes to management and reporting. The first option is to manage the campaigns yourself. There are lots of online support videos and resources to help you do this. The second option is that we can manage it for you. Management costs are again dictated by the campaign complexity and the number of ad groups. Typically for an entry-level campaign which includes 1 campaign, 3 ad groups, up to 30 keywords and 6 adverts the management cost is €169 ex vat per month. This includes two hours of campaign optimisation per month plus a monthly report highlighting key changes and their impact.
Book your FREE digital marketing consultation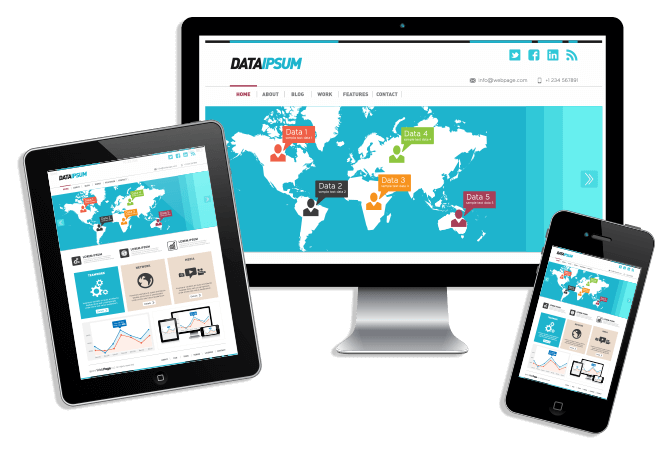 LEt's HAVE A LOOK AT SEO
There are so many options when it comes to digital marketing. We've talked at length about pay-per-click advertising on this page as it is one of the most popular options but it might not suit every business. Maybe improving your organic ranking is more important. If so, then why not look at our Search Engine Optimisation options instead.
Unsure which digital marketing option is right for you? Our advice is always the same. In a complex and sometimes confusion marketing landscape, why not have a chat with one of our experts. We offer everyone a free one-hour marketing consultation. We can chat through the options available to you. Understand your goals and recommend a range of options to you. We'll give you some great free advice and answer any questions you might have. We look forward to guiding you through the wonderful world of digital marketing.