Perfect For Your Loved Ones
We recognise that dealing with memorial cards can be a very emotional and difficult time. In order to help you and your extended family we have put together a large selection of samples that will allow you to choose the memorial package that best reflects the memories you have of your loved ones.
These are only suggestions and we can personalise them to suit your individual requirements whether it be a photo of their favorite walk or a special place. Nothing is too much to our dedicated team who will work with you and advise you to achieve the memorials that you require.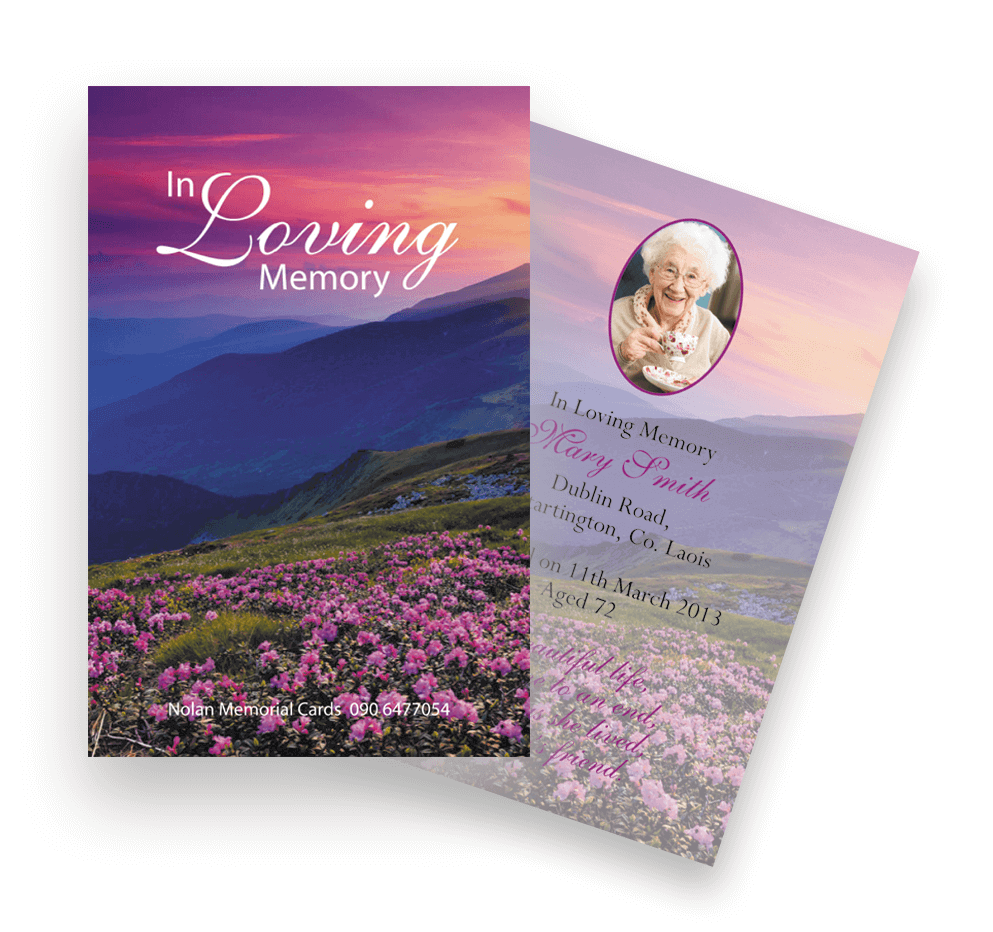 We do not remember days, we remember moments
Cesare Paves
Unique Memorial Printing
We pride ourselves on our wide variety of In-Memoriam stationery. In our online booklet you will find a range of different themes, colours and sizes. We also invite you to customise a unique and personal In-Memoriam card for your loved one.
Should you wish to use an image, prayer, poem or verse that is not within this brochure, please do not hesitate to ask and we will be more than happy to oblige.
Are you looking for something totally different that captures the essence of your loved one? Did they have a passion for motor racing, GAA, cake baking or James Bond?  No problem, our design team can create something truly unique. Please give us a call, email or pop in to speak to someone in person.
CLICK ON THE BOOK ABOVE TO SEE SAMPLES
Request a Memorial Booklet
Private Appointments
We appreciate that the loss of a loved one is difficult. At Athlone Printing, why not let our family look after yours. We meet families every week and help them arrange memorial cards and remembrance printing. You can trust us to provide a personal, private and sympathetic service.
If you have any questions or would like to discuss an order please do not hesitate to contact us. Orders can be placed by email, phone or in person. You are more than welcome to pop into our store during opening times or if you prefer to prearrange a meeting you can book this online.