How Was It For You?
At Athlone Printing we really want to hear your feedback. Did you love our services or could we have done more to help? Whatever your feedback is, please share it with us.
Your feedback helps us to continually improve. It provides direction when adding new products and services. Most importantly it helps up support our clients, like you, better.
Either drop us a call on (090) 647 7054 or email athlone@printing.com.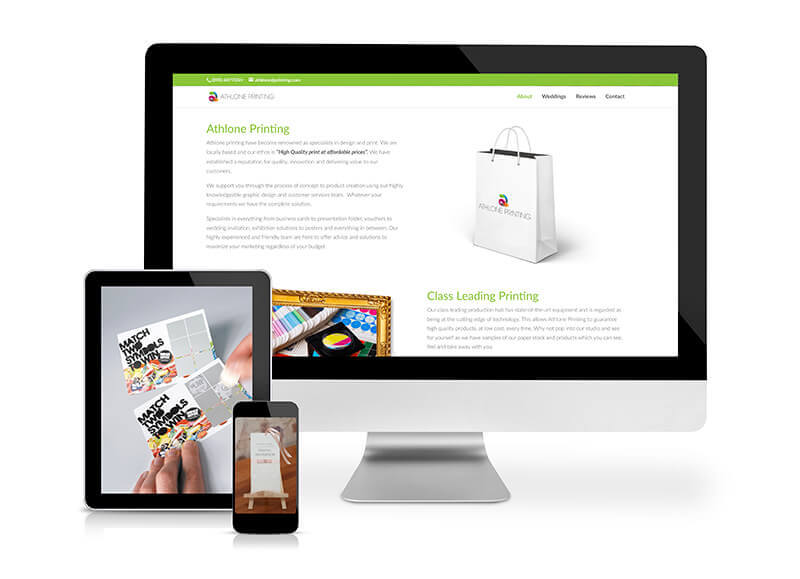 Very Professional & Cost Effective
We use Athlone Printing for all our Printing needs. We find them to be very professional and extremely cost effective. Another major reason for partnering with Athlone Printing is that they offer great advice and support in helping us plan and prepare for exhibitions and trade shows.
The Company product brochure recently designed and printed by Athlone Printing has proved to be a most valuable sales tool in enabling us to grow our business. Thus I would have no hesitation and frequently do recommend Athlone Printing.
Excellent Commitment To Service

I have used the services of Athlone printing for over 2 years now and have found their commitment to service excellent. Their quick turn-around time, competitive pricing and personal attention has made them my printer of choice. I would have no reservation recommending Athlone Printing to any business.
Efficient, Knowledgeable & Great Ideas
I have been a client of Athlone Printing since 2010. I have always found them extremely efficient, highly knowledgeable and full of great ideas for marketing my business. They produce a wide range of products and are always very helpful and pleasant to deal with.
Extremely Helpful

I recently used Athlone Printing to arrange memorial and acknowledgment cards for my son who passed away suddenly at a very young age. Athlone Printing guided me through the process in an extremely helpful and sympathetic manner which was very much appreciated at a very emotional time.
They did exactly as I wanted which meant that I received the memorial cards that best embodied the memories I have of my son. I would have no hesitation in recommending Athlone Printing.
Best Value & Quickest Turnaround

When setting up my business I had my logo and marketing material designed which was great but I needed to get them printed. I gathered quotes from various printers in the area and Athlone Printing provided the best value along with a quick turnaround time and no extra cost for using own artwork. I ordered my business cards only a few days before opening and was delighted when I received them a few days later and I was thrilled with the high-end finish of the cards which I had not expected.
This was a great first encounter which lead me to go on to order two types of flyers, discount cards, letterheads, compliment slips and because I am so proud of my business cards another batch of them.
I have no hesitation in recommending Printing.com to everyone and also through my business to future brides. They constantly offer great value on high quality service and products, not to mention their personal delivery service.